How to Achieve Your Most Ambitious Goals and Dreams With the Stephen Duneier Method
(FREE Printable Included)
What is the biggest roadblock between you and your goals and dreams?
I'll tell you what it is for me: I get stressed and overwhelmed by the sheer amount of things I know I have to do to get to where I want to be.
There's so much to do! I would think to myself. And just how am I going to be able to do all of this?!
And guess what happens next? I. Give. Up.
Yep, I'm not proud to admit this but I've given up on a lot of goals and dreams before I even had the chance to make a real dent in them.
In my mind, they towered over me as if they were the Himalayas, crushing my motivation and paralyzing me with anxiety. And I know I'm not the only one who finds it hard to accomplish set goals and throw in the towel early. In fact, approximately 80% of people give up on their New Year's resolutions within just 6 weeks.
"No Pain, No Gain" Just Doesn't Motivate
Yes, we've all heard of "no pain, no gain". And I know I have to persevere through a lot of challenges, including fighting off my own inner lazy potato who just wants to lie on the couch and do nothing, if I want to achieve my goals and dreams. I get that.
But when you're feeling seriously stressed out by the enormity of the goal in front of you, or you're just too far away from your dream to taste even just a little of the sweetness of victory, it's tough to stay motivated!
For most people, it's just not as simple as having enough grit.
Wouldn't it be nice if there was a way to achieve our goals and dreams without so much pain and stress?
Sounds too good to be true, doesn't it? But it does exist.
A Different Way of Approaching Your Goals and Dreams
Not long ago, I came across an eye-opening TED talk by Stephen Duneier, who is, by today's standards, a pretty successful guy. One of those people that if you look at the list of things he's accomplished, you'd go "How does he do all that?!"
In his TED talk, he explained, in the clearest and most interesting way, a method of approaching goals that anyone can do.
Yes, even if you get easily overwhelmed like I do, even if you lack motivation, or even if you're super busy, you can achieve your most ambitious goals and dreams with his method.
The Stephen Duneier method is pretty simple: you break down a goal into tiny bits and pieces that you can manage, do a little bit each day, and make slow and steady improvements. Little by little, you will end up accomplishing your goal. That's it.
He used this method to learn a multitude of different languages, snag a Guinness World Record, and knit enough yarn to cover a 40-foot tall eucalyptus tree.
Watch his TED talk to see all the incredible things he's done by applying this approach.
Marginal Gains = Long-Term Success
Now Duneier's approach is neither new nor earth-shattering.
It is based on the principle of "marginal gains" which was the method Sir Dave Brailsford used to catapult the British Cycling team to Olympic stardom, winning 7 out of 10 gold medals available in track cycling in the 2008 Beijing Olympics, 8 gold, 2 silver and 2 bronze in the 2012 London Olympics, and 6 gold, 4 silver and 1 bronze in Rio 2016.
Many companies, like Google, for example, also use the same approach to improve their business.
With the marginal gains approach, you don't focus on the goals and dreams themselves. Instead, you focus on the processes around these goals and dreams.
You break each process down into small pieces that you can easily do, and then you make small marginal improvements on each piece. The idea is that these marginal improvements will eventually add up to make a significant improvement.
And instead of being one of those "fast results" that fade just as quickly, the improvement you make with the marginal gains approach is enduring.
How I'm Using This Method to Achieve My Goals and Dreams
After I learned this method, I started to apply it in my own life with my own goals and dreams. And the results are promising.
Without this method, I'm not sure I would have continued blogging until now.
There were moments, shortly after I started blogging, that I flirted with the notion of giving up. Mere weeks into my blogging adventure, I started to feel lost and anxious over the enormity of the challenges in front of me.
I felt as if I was staring at the base of the Himalaya and at the very top of Mount Everest was my dream of becoming a full-time blogger and writer who inspires people to live their happiest, most fulfilled lives.
But stacked in front of me were these giant, frozen boulders—generating traffic, getting better Google ranking results, building a social media presence—they piled on top of one another until their shadow threatened to eat me alive.
I felt so overwhelmed that I didn't know if I could keep going or which direction I should go.
Just when I was beginning to lose motivation I remembered this method.
I broke away my gaze from the end goal and started to look more closely at the processes that could get me there. For the next few hours, I sat and listed a few key processes in blogging and broke each one down into small pieces that I felt I could manage without overwhelming myself.
For example, I felt that producing consistent, quality content, having a solid Pinterest promotion strategy, and connecting with other bloggers in a similar niche were important processes to pay attention to.
I broke these processes further down into small tasks that I could easily complete on a daily basis like writing 250 words per day, pinning 3 times throughout the day, and reading and commenting on one blog in a similar niche per day.
I started out with the bare minimum that I felt I could handle with ease and once I felt confident enough, I added a bit more.
Today, I'm still making only marginal improvements in my processes at a pace that I feel comfortable with. Although my progress is slow it is at least steady progress in the right direction.
And every time I make a small progress, I see that as a win and I give myself a pat on the back.
I haven't fully achieved my dream of becoming a full-time blogger yet, but not giving up is already winning half the battle. I'm hopeful that with this method, I will be able to get there one day.
How to Achieve Your Most Ambitious Goals and Dreams With Ease: Key Takeaways
Before I end this post, I wanted to share some key takeaways from the marginal gains method that you can apply immediately to help you achieve your goals and dreams:
Envision your goal/dream and keep it at the back of your mind. Don't focus on it. Instead, ask yourself: "What are the processes that will help me get to my goal/dream?"
Once you've identified a few key processes, dissect them into small pieces of tasks you feel you can easily accomplish every day. The tasks should be simple enough so you can do them without feeling stressed.
Be sure to focus on consistency. It's ok to fall off track once in a while, but get back to the routine as soon as possible.
When you feel confident enough you can accomplish these tasks with ease, gradually make small improvements on them. For example, I started out with just writing 250 words a day, then I progressed to 300 words a day, and now I'm at 400 words per day.
Every time you make a marginal improvement, celebrate it and recognize your growth, however small it may be.
To help you apply the Stephen Duneier method in your life, I created a free e-guide called "The Budding Goal-Getter E-guide".
Before I discovered this method, I didn't fully believe that I could achieve all of my goals and dreams to tell you the truth. But now I do. I am hopeful that as long as I keep moving forward steadily, I will eventually get to the top of my Mount Everest.
I tell myself every day that like a seedling, if I continue to grow, little by little, one day I will blossom—one day, my dream of becoming a full-time blogger and writer will come true.
So let's grow together.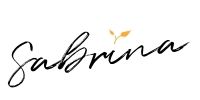 Related Articles in Personal Development and Healthy Mindset:
Do This If You Want to Gain More Confidence
A Simple Tip to Help You Communicate Better
3 Questions That Will Help You Worry Less (FREE Bonus Workbook Included)