Positive Thinking Quotes and Sayings to Help Brighten Your Attitude and Outlook on Life
I've long held the belief that words have the power to change our world—or at least our perception of it. Words filled with negativity and self-doubt can feel like a lead weight on our ankles while words that beam with energy and optimism can lift us up instantly.
That's why I love to surround myself with quotes and sayings that are full of hope, strength, and gratitude. Not only do they help brighten my mood, but they also inspire me to adopt a more positive outlook on life and become more resilient.
And there's no better time than right now to cherish these positive quotes and sayings. As the whole world grapples with the pandemic, we all could use a little pick-me-up. If a mood lift is what you're looking for, you've come to the right place, because today I'm sharing a massive collection of the best quotes that will inspire positive thinking and bring a smile to your face.
Let's get right to it!
Positive Thinking Quotes on the Power of Mindset and Attitude
There are two essential truths in life: First, your mindset and attitude determine the quality of your work, health, relationships, and life in general. And second, you're in full control of your own mindset and attitude. These quotes will remind you of these essential truths of life.
-1-
"Things turn out best for the people who make the best of the way things turn out." – John Wooden
-2-
"I learned that courage was not the absence of fear, but the triumph over it. The brave man is not he who does not feel afraid, but he who conquers that fear." – Nelson Mandela
-3-
"You can do everything you can to try to stop bad things from happening to you, but eventually things will happen, so the best prevention is a positive attitude." – Marie Osmond
-4-
"Miracles happen to those who believe in them." – Bernhard Berenson
-5-
"Optimism refuses to believe that the road ends without options." – Robert H. Schuller
-6-
"A positive attitude may not solve every problem but it makes solving any problem a more pleasant experience." – Grant Fairley
-7-
"Having a positive mental attitude is asking how something can be done rather than saying it can't be done." – Bo Bennett
-8-
"We don't see things as they are, we see them as we are." – Anais Nin
-9-
"Happiness is an attitude. We either make ourselves miserable, or happy and strong. The amount of work is the same." – Francesca Reigler
-10-
"You are the conductor of your own attitude! Nobody else can compose your thoughts for you." – Lee J. Colan
-11-
"Our attitude toward life determines life's attitude towards us." – John N. Mitchell
-12-
"Believe that life is worth living and your belief will help create the fact." – William James
-13-
"The greatest discovery of all time is that a person can change his future by merely changing his attitude." – Oprah Winfrey
-14-
"POSITIVE: The positive thinker sees the invisible, feels the intangible, and achieves the impossible." – Winston Churchill
-15-
"It's your outlook on life that counts. If you take yourself lightly and don't take yourself too seriously, pretty soon you can find the humor in our everyday lives. And sometimes it can be a lifesaver." – Betty White
-16-
"When you wake up every day, you have two choices. You can either be positive or negative; an optimist or a pessimist. I choose to be an optimist. It's all a matter of perspective." – Harvey Mackay
-17-
"Joy is not in things; it is in us." – Richard Wagner
-18-
"Life is 10% what happens to us and 90% how we react to it." – Dennis P. Kimbro
-19-
"Your attitude is like a box of crayons that color your world. Constantly color your picture gray, and your picture will always be bleak. Try adding some bright colors to the picture by including humor, and your picture begins to lighten up." – Allen Klein
-20-
"Either you run the day, or the day runs you." – Jim Rohn
-21-
"Some men see things as they are and say why – I dream things that never were and say why not." – George Bernard Shaw
-22-
"What lies behind us and what lies before us are tiny matters compared to what lies within us." – Ralph Waldo Emerson
-23-
"There are only two ways to live your life. One is as though nothing is a miracle. The other is as though everything is a miracle." – Albert Einstein
-24-
"We are all in the gutter, but some of us are looking at the stars." – Oscar Wilde
Positive Thinking Quotes to Inspire Growth and Change
We all have tremendous potential for change growth. These positive thinking quotes will help you see that potential.
-25-
"Happiness, like unhappiness, is a proactive choice." – Stephen Covey
-26-
"Mind is a flexible mirror, adjust it, to see a better world." – Amit Ray
-27-
"Change your thoughts and you change your world." – Norman Vincent Peale
-28-
"Once you replace negative thoughts with positive ones, you'll start having positive results." – Willie Nelson
-29-
"I am convinced after more than 50 years in the field of motivation that anyone who wants to learn to look at life and/or their circumstances in a positive light can do so." – Zig Ziglar
-30-
"Your life does not get better by chance, it gets better by change." – Jim Rohn
-31-
"Change may not always bring growth, but there is no growth without change." – Roy T. Bennett
-32-
"We become what we think about." – Earl Nightingale
-33-
"The world is more malleable than you think and it's waiting for you to hammer it into shape." – Bono
-34-
"We are responsible for what we are, and whatever we wish ourselves to be, we have the power to make ourselves." – Swami Vivekananda
-35-
"Being positive doesn't happen by chance. It's a decision."― Diamante Lavendar
-36-
"Happiness depends more on the inward disposition of mind than on outward circumstances." – Benjamin Franklin
-37-
"The most common way people give up their power is by thinking they don't have any." –Alice Walker
-38-
"The mind is everything. What you think you become." – Buddha
-39-
I can't change the direction of the wind, but I can adjust my sails to always reach my destination. – Jimmy Dean
-40-
Change is a part of life. Sometimes it's positive, and other times less so. But regardless of what form it comes in, you have a choice: you can either ride the wave of change, or let it crash upon you as you struggle to remain afloat. – Tony Robbins
-41-
"When I let go of what I am, I become what I might be." – Lao Tzu
-42-
"There is only one corner of the universe you can be certain of improving, and that's your own self." – Aldous Huxley
-43-
If you don't like something change it. If you can't change it, change your attitude about it. Don't complain. – Maya Angelou
-44-
Clouds come floating into my life, no longer to carry rain or usher storm, but to add color to my sunset sky. – Rabindranath Tagore
Positive Thinking Quotes on the Need for Gratitude
If you want to develop a positive attitude and outlook on life, first cultivate a spirit of gratitude—it will give you a new perspective and teach you to appreciate life's most beautiful little details. Here are some quotes to remind you of the need for gratitude.
-45-
"There are always flowers for those who want to see them." – Henry Matisse
-46-
"Some days there won't be a song in your heart. Sing anyway." – Emory Austin
-47-
"If you look the right way, you can see that the whole world is a garden." – Frances Hodgson Burnett
-48-
"It's a funny thing about life, once you begin to take note of the things you are grateful for, you begin to lose sight of the things that you lack."― Germany Kent
-49-
"Focus on an ocean of positives, not a puddle of negatives."― Kevin Ansbro
-50-
"Appreciate every little beautiful moment in every day of your life. Give it a try and you'll see the world from another perspective."― Thea Kristine May
-51-
"Focus on your strengths, not your weaknesses. Focus on your character, not your reputation. Focus on your blessings, not your misfortunes." – Roy T. Bennett
-52-
"In the hopes of reaching the moon, men fail to see the flowers that blossom at their feet." – Albert Schweizer
-53-
"Find a place inside where there's joy, and the joy will burn out the pain." – Joseph Campbell
-54-
"Think big thoughts but relish small pleasures." – H. Jackson Brown
Positive Thinking Quotes to Motivate You to Overcome Obstacles and Realize Your Dreams
Obstacles and setbacks are an inevitable part of life, but they don't have to define who you are. These positive thinking quotes will motive you to face up to life's challenges and pursue your dreams.
-55-
"Yesterday is not ours to recover, but tomorrow is ours to win or lose." – Lyndon B. Johnson
-56-
"We May Encounter Many Defeats But We Must Not Be Defeated."– Maya Angelou
-57-
"Once you choose hope, anything's possible." – Christopher Reeve
-58-
"How high you fly is derived from how big you think." – Robin Sharma
-59-
"If opportunity doesn't knock, build a door." – Milton Berle
-60-
"Winners make a habit of manufacturing their own positive expectations in advance of the event." – Brian Tracy
-61-
"Success is falling nine times and getting up ten." – Jon Bon Jovi
-62-
"There is strange comfort in knowing that no matter what happens today, the Sun will rise again tomorrow." ― Aaron Lauritsen
-63-
"Life is a shipwreck but we must not forget to sing in the lifeboats." – Voltaire
-64-
"Remember: Every champion was once a contender that refused to give up." – Rocky Balboa
-65-
"Success is a state of mind. If you want success, start thinking of yourself as a success." – Dr. Joyce Brothers
-66-
"Believe you can and you're halfway there." – Theodore Roosevelt
-67-
"Even if you stumble, you're still moving forward."– Victor Kiam
-68-
"If you are positive, you'll see opportunities instead of obstacles." – Widad Akrawi
-69-
"A problem is a chance for you to do your best." – Duke Ellington
-70-
All bad things, like good things, must end. – Nihar Sharma
-71-
"When everything seems to be going against you, remember that the airplane takes off against the wind, not with it." – Henry Ford
-72-
"You're stronger than you know. You're braver than you've been told. You're greater than you'll ever imagine." – Robin Sharma
-73-
"Big shots are only little shots who keep shooting." – Christopher Morley
-74-
"Don't worry about failures, worry about the chances you miss when you don't even try." – Jack Canfield
-75-
"We must accept finite disappointment, but never lose infinite hope." – Martin Luther King Jr.
-76-
"I am thankful to all who said no to me. It is because of them that I'm doing it myself." – Albert Einstein
-77-
"The road to success is always under construction." – Lily Tomlin
-78-
"If you have a dream, don't just sit there. Gather courage to believe that you can succeed and leave no stone unturned to make it a reality." – Roopleen
-79-
"Life has no limitations, except the ones you make." – Les Brown
-80-
"Most of the important things in the world have been accomplished by people who have kept on trying when there seemed to be no hope at all." – Dale Carnegie
-81-
"Our greatest weakness lies in giving up. The most certain way to succeed is always to try just one more time." – Thomas Edison
-82-
"It doesn't matter how slow you go, as long as you don't stop." – Confucius
Positive Thinking Quotes to Remind You to Surround Yourself With Positivity
Positivity is contagious, but so is negativity. These quotes will remind you to immerse yourself in love and kindness, and surround yourself with people who radiate the kind of energy you want for your life.
-83-
"Keep your face to the sunshine and you cannot see a shadow." – Helen Keller
-84-
"You can't make positive choices for the rest of your life without an environment that makes those choices easy, natural, and enjoyable." – Deepak Chopra
-85-
"The less you respond to negative people, the more positive your life will become." – Paulo Coelho
-86-
"People can poison people; people can also promote people. People can push people up; people can also pull people down. Don't just follow people cheerfully; follow people carefully!" ― Israelmore Ayivor
-87-
"Keep negative people in your prayers, not in your life." ― Matshona Dhliwayo
-88-
"You'll never find a rainbow if you're looking down." – Charlie Chaplin
-89-
"The most beautiful people I've known are those who have known trials, have known struggles, have known loss, and have found their way out of the depths." – Elisabeth Kübler-Ross
-90-
"Your destiny is calling on you to surround yourself with people who see moving forward as the only option in life." ― Edmond Mbiaka
Positive Thinking Quotes to Inspire You to Become a Source of Positivity
There's nothing more rewarding than the feeling that you've made a difference in someone's life. These quotes will inspire you to be a source of warmth and positivity for others.
-91-
"When someone does something good, applaud! You will make two people happy." – Samuel Goldwyn
-92-
"Optimism is a happiness magnet. If you stay positive, good things and good people will be drawn to you." – Mary Lou Retton
-93-
"I like to encourage people to realize that any action is a good action if it's proactive and there is positive intent behind it." – Michael J. Fox
-94-
"Few things in the world are more powerful than a positive push. A smile. A world of optimism and hope. A 'you can do it' when things are tough." – Richard M. DeVos
-95-
"Say and do something positive that will help the situation; it doesn't take any brains to complain." – Robert A. Cook
-96-
"Life becomes easier and more beautiful when we can see the good in other people." ― Roy T. Bennett
-97-
"In every day, there are 1,440 minutes. That means we have 1,440 daily opportunities to make a positive impact." – Les Brown
-98-
"Wherever you go, no matter what the weather, always bring your own sunshine." – Anthony J. D'Angelo
-99-
"Be the reason someone smiles. Be the reason someone feels loved and believes in the goodness in people." – Roy T. Bennett
-100-
"We can bring positive energy into our daily lives by smiling more, talking to strangers in line, replacing handshakes with hugs, and calling our friends just to tell them we love them." – Brandon Jenner
-101-
"The person who can bring the spirit of laughter into a room is indeed blessed." – Bennett Cerf
-102-
"One person can make a difference, and everyone should try." – John F. Kennedy
-103-
"Try to be a rainbow in someone's cloud." – Maya Angelou
Funny Positive Thinking Quotes
Don't forget that humour is a key spice in this stew we call life. These quotes will make you chuckle while they highlight the importance of positive thinking.
-104-
"Learn from yesterday, live for today, look to tomorrow, rest this afternoon." – Charlie Brown
-105-
"If you can't be positive, at least stay quiet." – Joel Osteen
-106-
"Don't worry about the world coming to an end today. It's already tomorrow in Australia." – Charles Schulz
-107-
"If you think you are too small to make a difference, try sleeping with a mosquito." – Dalai Lama
-108-
"Expect problems and eat them for breakfast." – Alfred A. Montapert
-109-
"Do more things that make you forget to check your phone." – Unknown
-110-
"I believe that if life gives you lemons, you should make lemonade… And try to find somebody whose life has given them vodka, and have a party." – Ron White
-111-
"I didn't fail the test. I just found 100 ways to do it wrong." – Benjamin Franklin
-112-
"Optimist: someone who figures that taking a step backward after taking a step forward is not a disaster, it's more like a cha-cha." – Robert Brault
-113-
"Nothing is impossible, the word itself says "I'm possible!" – Audrey Hepburn
-114-
"Even a stopped clock is right twice every day. After some years, it can boast of a long series of successes." – Marie Von Ebner-Eschenbach
-115-
"Age is of no importance unless you're a cheese." Billie Burke
Before you go, be sure to leave a comment below to let me know which one of the above quotes is your favourite. And if you're looking for more awesome quotes, check out my ultimate list of self-care quotes for anyone who needs a little push to take care of themselves better.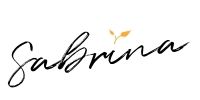 Recommended Articles in Mental Wellbeing and Personal Development:
3 Phrases I Stopped Saying for Better Mental Health