How to Create a Relaxing Room at Home And at Work (With Free Printable Wall Art)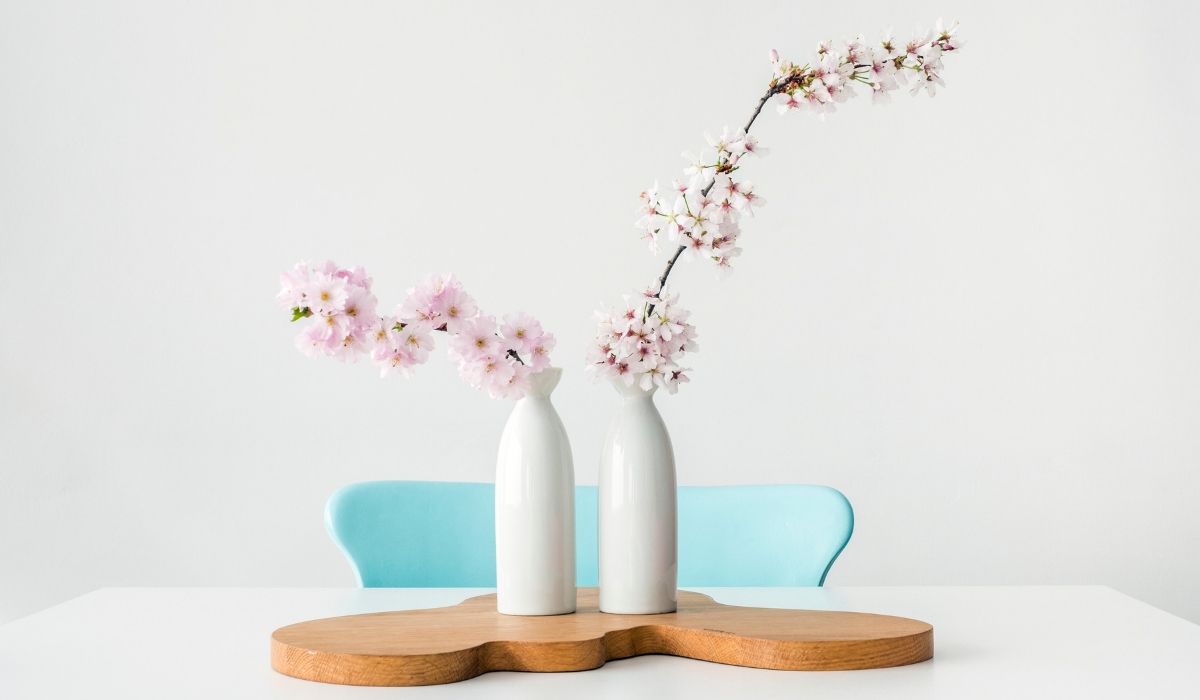 Where do you go when you want to relax?
Me? I have a reading corner in my home where I like to curl up with a blanket, a cup of tea, and a good book.
Okay fine, the "reading corner" is really just a section of our couch and although I usually start out with a book, I often end up drifting off to dreamland or getting lost in another Netflix series. Funny how that happens!
What I love about this particular part of our home is how it always makes me feel so at ease, like a cozy sweater you can slip into at the end of a long, tiring day, and feel the weight of the world melt away.
Here, I can let go of all the worries, the second-guesses, and the self-imposed standards. This is where I feel I am my most relaxed, authentic self. Whenever I'm in this space, I feel nothing but contentment, calm and peace.
So why is this space so calming? What makes it the perfect shelter for my anxious mind? I believe I know the answer. And today, I'm going to show you how you can—without spending a ton of money and energy—turn any room (yes, even your drab office at work) into a calming space of your own.
You won't want to miss this: I'm offering you a free download of our popular "Serene" forest-themed wall art.
This post contains affiliate links, meaning, at no additional cost to you, I will earn a commission if you click through and make a purchase. As an Amazon Associate, I earn from qualifying purchases. Read the full (warning: it's boring) disclosure here.
11 Ideas to Help You Create a Calming Room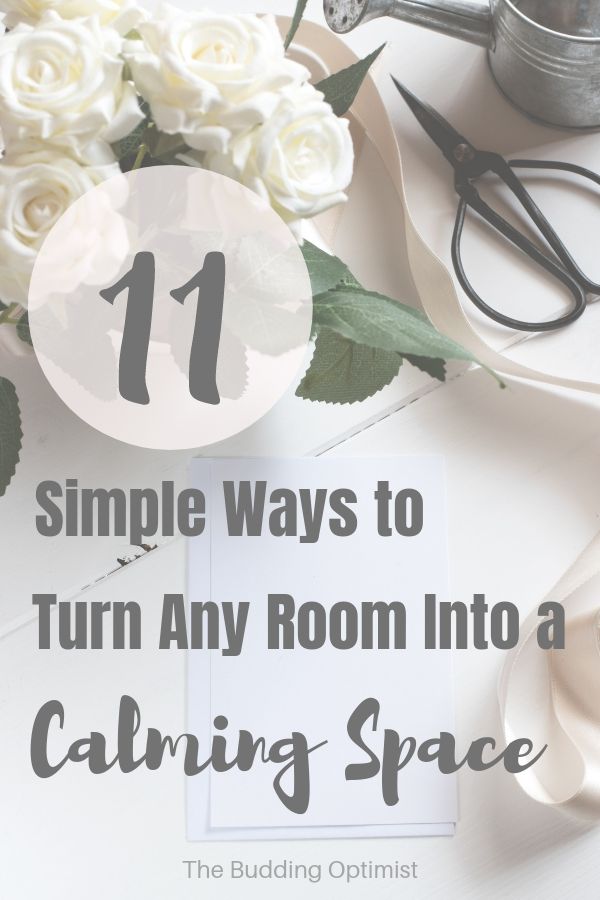 1. Stay Neutral
Research found that bright and highly saturated colours increase arousal. Cooler colours with lower contrast and saturation, on the other hand, have a calming effect on our mind.
So if your goal is to create a calming space, keep the colours of your decor neutral.
Does that mean everything in your room has to be the same dull shade of grey? No! There are so many variations of neutral colours and tones you can mix and match for a tranquil and yet, refreshing, look.
Here are a few examples of neutral colours you can incorporate into your calming space:
Gray-blue
Mauve or dusty pink
Grey lilac
Light green
Brown
Ivory with a hint of yellow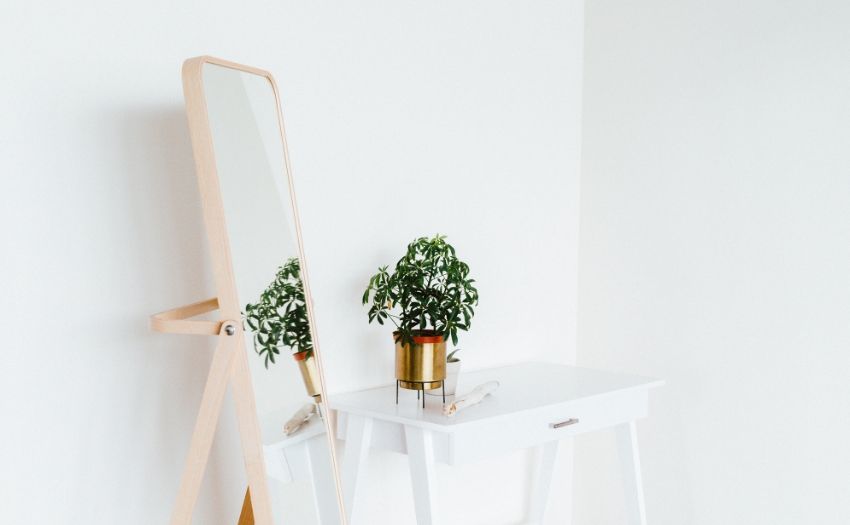 2. Emphasize This Natural Element
There's one element that brings an instant aura of relaxation to any room: wood.
Wood evokes feelings of stability and calm. It has this magical quality that grounds us. Although wood has a neutral characteristic, it also adds a touch of warmth to any space in a subtle and sophisticated way.
It's no secret I'm obsessed with wood.
Maybe it's because I spent much of my life living in the Pacific Westcoast being surrounded by majestic Douglas Firs that seem to reach the clouds—but whenever I'm around wood, I feel cozy and safe. I feel like I can have a good cry without a care in the world. Even when life's hectic, being around wood makes me feel like time somehow slows down.
And what I love the most about wood is that it's incredibly versatile—there are endless ways to infuse wood into a space without having to break your wallet. From wooden picture frames to coasters made out of wood, you can easily fill your space with wooden decorations for less than $20.
One of my favourite accessories at home is this wooden digital clock we keep on the TV stand. I love how sleek and modern it looks, while still maintaining a natural feel. If you like this, you can find a similar wooden digital clock like the one I have on Amazon.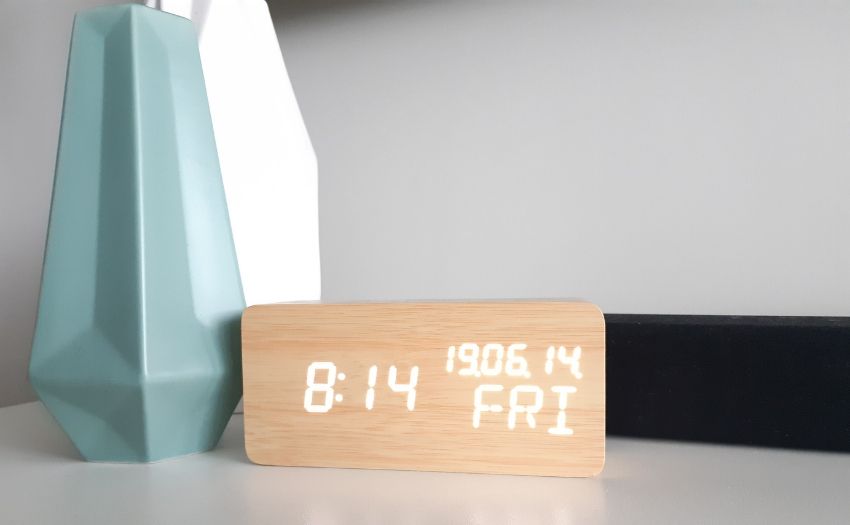 3. Greenery is a Must
If you want to create a relaxing space, you have to include indoor plants, and lots of them.
Why?
Besides looking awesome, they can help reduce stress and promote a better sense of wellbeing.
And I agree 100%. I've noticed a remarkable change in my anxiety level since I started having more indoor plants, including this giant Monstera plant next to my reading corner.
If I'm in a bad mood, I'll spend a few minutes observing my plants. I'll pause to marvel at their beauty and rejoice at the sight of new growth. And I kid you not, within minutes, I'll feel the dark cloud over my head start to disappear.
But before you go out and buy a whole bunch of indoor plants, make sure you know what kind of growing condition they need. If you have a dark office with no natural light, it may not be the best place for a sunlight-hungry succulent (trust me, I've killed enough succulents to know). That's why I prefer low-maintenance plants that can grow well in most environments.
Now here's a list of the most common low-maintenance plants that are effective for reducing stress:
Snake plant
Peace lily
Aloe vera
Spider plant
All of these plants would be perfect for both the office and the home—anywhere where you'd want to build a calming space.
4. Get Into a Calm Mood with Wall Art
You can change the look and feel of the space instantly with the help of wall art. Whether it's a tranquil quote, a relaxing photograph, or a soothing abstract image, there are plenty of wall art options that can help you get into a calm mood.
Like this "Inhale Exhale" instant download, printable wall art from the Etsy store my husband and I run called SaltAndPrinter. It's a digital printable wall art you can download right away, print, and frame yourself to your liking.
If you don't like this one, there are tons of other calming wall arts in our store and on Etsy in general. If you search "calming digital wall art" on Etsy, you'll find a long list of beautiful wall arts that would do the job.
The key to selecting the right wall art for a calming space is this: stay with a black and white design. And when it comes to the frame, stick with a simple black, white, or wooden frame. Canvas is also a great option.
5. Declutter, Declutter, Declutter
Nothing destroys a relaxing atmosphere more than the sight of clutter. If you want to create a calming space, first you have to clear the space.
Get rid of unnecessary items you don't use and be extra mindful of the things you bring in.
Before you buy anything, imagine yourself using it in your daily life and ask yourself why you want it. Is it something that will give you lasting joy or is it only appealing now because its price was slashed in half? If you can't picture yourself using the item regularly, or if you never even considered buying the item before you saw the "on sale" tag, there's a good chance it's just going to be another useless piece of junk in your life.
If you're looking for more decluttering tips, check out my post on
how to declutter
without having to be a minimalist!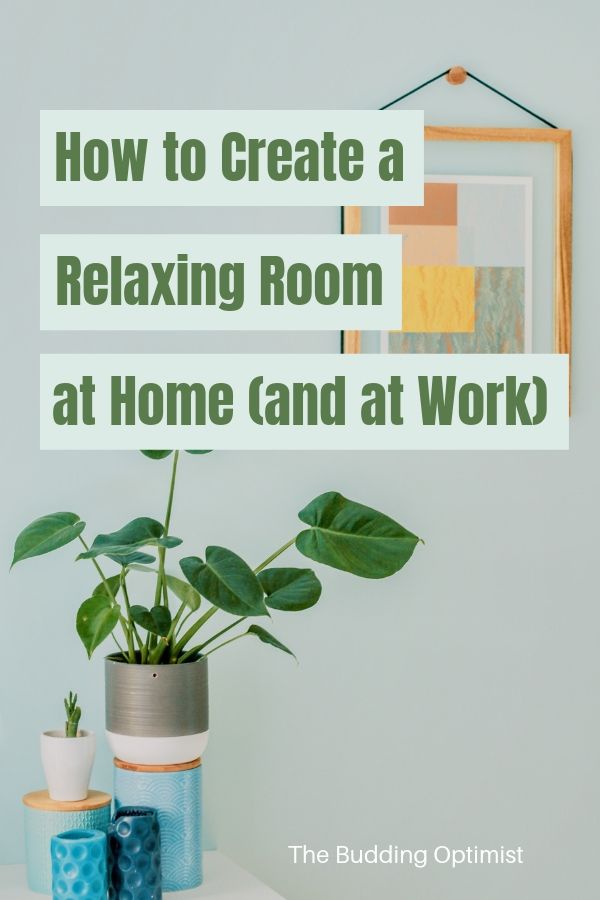 6. Accessorize With Stones
Stones are a wonderful addition to any calming space. Stones not only look attractive, they have calming properties as well.
And here are a few ideas on how you can accessorize your calming space with stones:
Put a few small pieces of stones in a terrarium or a plant pot.
Keep a small glass jar or bowl of stone on a table.
Display a few medium to large pieces of engraved stones like the one I have in the picture below.
When it comes to stones, you really can't go wrong!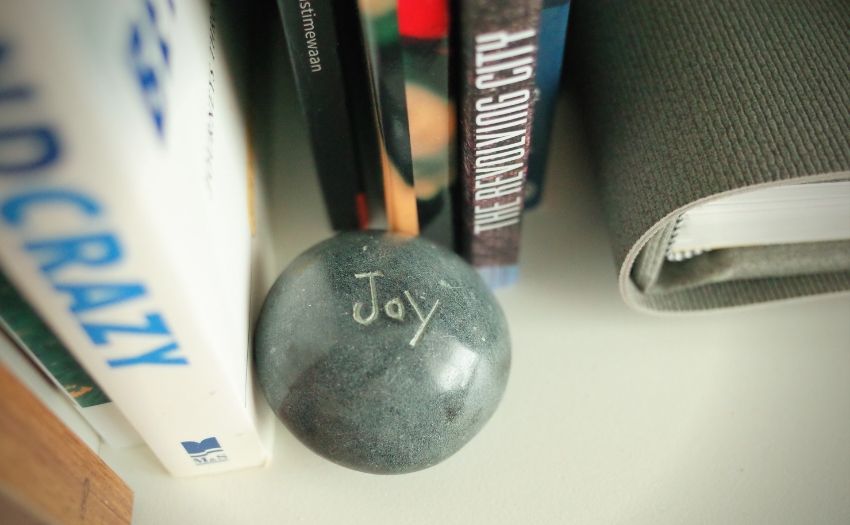 7. Add a Touch of Sand
Sand is another natural element that induces tranquility. There are different ways you can mix sand into your decor for a truly zen look and feel.
For example:
An hourglass
A moving sand art picture
A mini desktop sand garden
All of the above options will allow you to see (or even feel) the movement of sand, which I believe is the secret behind sand's calming quality. I don't know what it is but when you see the fine granules of sand moving, it's both a mesmerizing and relaxing experience.
8. Mind the Lighting
Lighting can make or break a calming space. Blue light—while great for productivity and focus—is terrible for sleep and relaxation. On the other hand, soft and yellowish light reduces tension and promotes a feeling of calm.
So pay attention to the lighting in your calming space. Whenever possible, opt for soft, warm light instead of bright, cool light. And if you don't know where to start, get some candles. You'll get a subtle and yet stunning glow from them without having to worry about the Degrees Kelvin or the colour temperature of your light source.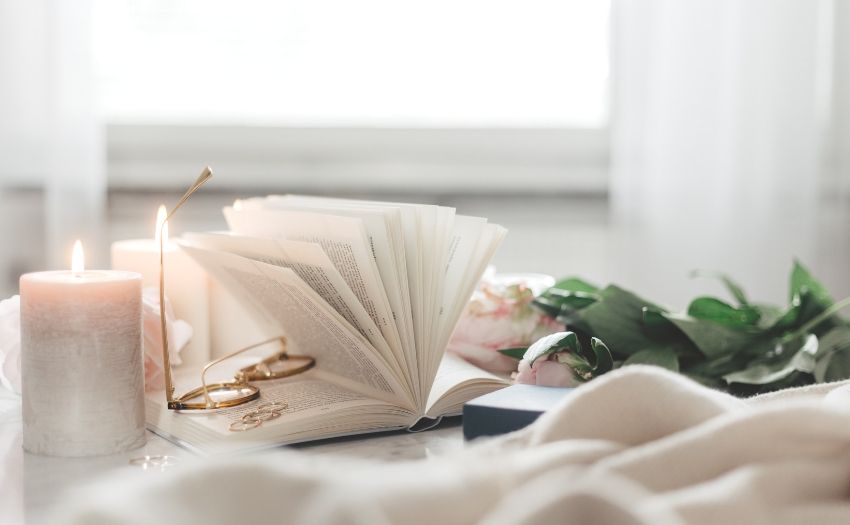 9. Relax With Nature Sounds
If it isn't clear by now, the key to creating a relaxing environment is to blend in elements of nature. But don't just stop at things you can see with your eyes. Involve your other senses for a deeper, more profound relaxation experience.
An easy way to do this is by tuning into the sounds of nature.
And there's a stellar mobile app for this purpose. It's called "Atmosphere". With this app, you can mix a variety of nature sounds and music together for a truly customized nature-inspired soundtrack. And the best part? It's free!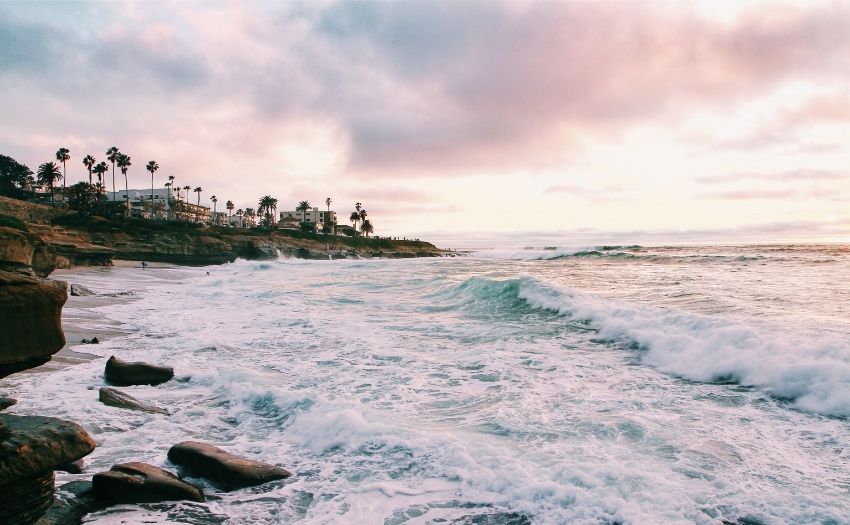 10. Calm Down With Scent
Aromatherapy is another brilliant way to bring nature indoors. It's an effective way to set the mood for relaxation and offers many other health benefits as well.
And it's so easy to do. You can turn any room into a calming space with just a diffuser and a couple of drops of essential oils.
While there are many varieties of essential oils that provide excellent relief for stress, anxiety, and poor sleep, I tend to stick to a few that I really love—eucalyptus, lavender, and lemon. But if you're feeling adventurous, you can make your own blend from mixing 2-3 oils from the following list of essential oils:
Lavender
Tea tree
Orange
Lemon
Eucalyptus
Peppermint
Rosemary
Lemongrass
11. Don't Forget Touch
Last but not least, don't forget touch is important too when it comes to creating a relaxing environment. Imagine yourself running your feet across a soft and thick patch of carpet, or draping your shoulders in a large, chunky-knit blanket on a cold winter evening—don't you feel warm and snug already? So make sure to include a few knitted or furry items in your space.
And whatever you do, don't sacrifice the feel of the material for the look. Some items may look fabulous but feel awful on your skin. It will take away from your relaxation experience. Remember when you're creating a calming space, comfort should always come first.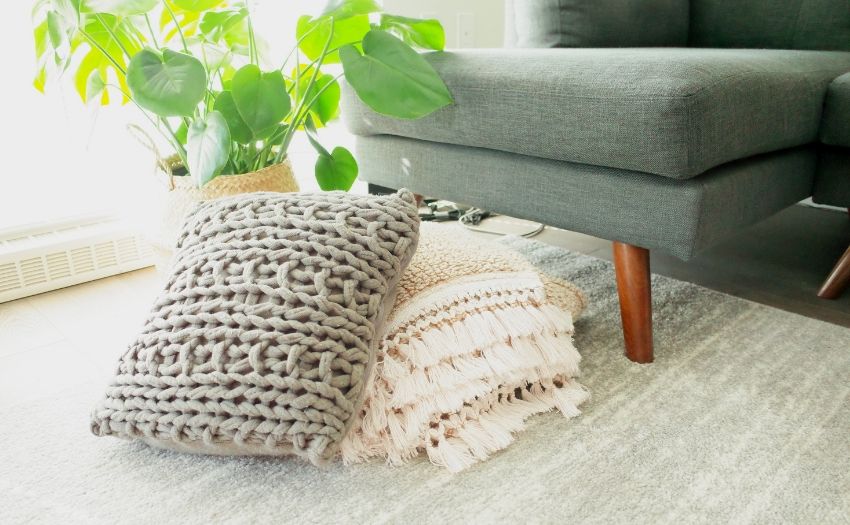 These are all the tips I have for you today to help you turn any room into a calming space. Now your turn! Tell me via the comment below if you already have a calming space and what aspects about that space do you find the most soothing?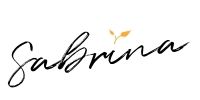 P.S. Save this infographic on Pinterest for a quick reference guide on how to create a calming space!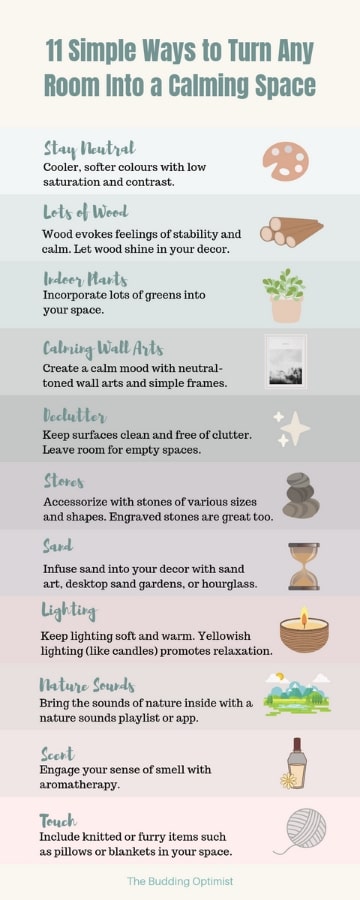 Related Articles in Mental Wellbeing, Home, and Living:
How to Keep Your House Clean Without Pulling Your Hair Out
How to Stop Worrying Thoughts for Good (With Free Bonus Workbook)
Daily, Weekly, and Monthly Cleaning Schedules That'll Save Your Time (And Sanity)