Best Free Apps That Make You Happy
January got you feeling down? It is, after all, the most depressing month of the year.
The good news is that you don't have to wait till spring to feel happy again.
In that post, I touched on the subject of using mobile "feel good apps" to help us track and lift our mood.
Today, I'm going to expand on that topic and share 11 free apps that make you happy. I've listed them based on the following categories: "Apps that cultivate gratitude", "Apps to track your mood", "Apps to train your mindset", and "Apps to reduce stress & anxiety".
Let's begin!
Apps to Cultivate Gratitude
1. Gratitude Garden
The premise of this app is simple: you write down 3 good things that happened to you over the past 24 hours in the app. You collect gratitude points each time you complete the exercise. And based on the points you have, you get to pick from a selection of beautiful creatures and plants to "decorate" your gratitude garden.
It makes the whole practice of gratitude journaling more interesting.
If you've never heard of gratitude journaling before, it's the practice of writing down positive things that happened to you, or things that you're grateful for. Gratitude journaling is linked to increased happiness, higher self-esteem, and better health.
Hey, if you're going journal the things you're grateful for, might as well get a pretty garden out of it!
The app is available for both IOS and Android.
2. Gratitude Journal – Private Diary & Daily Quotes
This is a great gratitude journal app that allows you to set reminders throughout the day, change the colours of your entries, and easily send your grateful thoughts to friends and families or share them via social media (if you want).
It even allows you to add pictures to your entries and offers prompts to help get your writing juices flowing.
Another awesome feature of this app is the daily quote that comes with it.
If you're looking for a simple, free gratitude journal app with some good customization and social sharing options, this is the app to get!
Get the app from the Google Play Store.
Apps to Track Your Mood
3. Daylio
Daylio is not your regular "track your happiness" app. Daylio is hands-down my favourite app in this category for one simple reason: you can record what happened in your day and how you feel all without writing down a single word.
That's pretty awesome.
Sometimes we just don't have the time or energy to write down all the things that have happened and elaborate on our feelings. Daylio offers a simple 2-step entry system that requires nothing but taps on a few buttons.
With Daylio, you can track your activities for the day and your mood within just seconds. You can set daily reminders for Daylio to ask how you're doing and what you've been up to so you don't forget an entry. You can also check your monthly mood chart to understand your mood trend.
Daylio is available through the Google Play Store and the Apple App Store.
This free app allows you to track your mood and daily activities without having to write a single word!
4. Free Happiness
Free happiness may appear to be a simple app, but it sure knows how to multi-task. Not only does it allow you to rate your current level of happiness, it also helps you record what you're grateful for.
It even reminds you to smile at random times throughout the day!
Because the act of smiling, even if it's a forced one, can benefit our physical and mental health.
Free Happiness now features cloud storage so you can save all your data in the cloud and export it via email.
Free Happiness is available through the Google Play Store.
5. Pacifica
Pacifica is a popular and award-winning app with over 1.9 million users.
It has a myriad of features such as guided relaxation activities, tracking mechanisms to help you record your mood and health activities (sleep, exercise, water intake, etc.), a peer support community, and quick daily challenges based on Cognitive Behavioral Therapy.
It really lives up to its slogan "Pacifica is more than a meditation app".
You can easily spend 30 minutes wandering through all the helpful features of Pacifica. That's better than spending all your time on social media!
The only catch is you won't have full access to all the features unless you upgrade to a paid premium plan, however, the free features are enough to make it an app that you'll go back to time and time again.
Pacifica is available on iOS, Android and web.
11 free mobile apps that will boost your mood, train your mindset, and help you relax!
Apps to Train Your Mindset
6. Bliss
I'm a big believer that we all have the power to improve our mindset, and in turn, increase our sense of wellbeing. We can train our minds to be more resilient, more motivated, and more positive.
Take myself for example. I haven't always been optimistic in my life. In fact, I'm still not as optimistic as I'd like to be, but I'm getting there.
"Rewiring" our brain for happiness is possible, it just takes practice.
This is where an app like Bliss comes in handy. It contains a collection of psychologist-approved exercises that prompt you to reflect on experiences and thoughts about gratitude, opportunities for growth, meaning in work, and other key elements of a positive mental outlook.
Bliss is available through the Chrome Web Store and the Google Play Store.
7. Live Happy
If you surround yourself with positive ideas, thoughts, and stories, you're going to feel more positive. You can easily make that happen with an app like "Live Happy".
Live Happy is an app that delivers a huge dose of positivity with a simple platform. It is essentially a podcast library featuring interviews with thought leaders in the field of positive psychology and well-being.
With this app, you get the best tips from the likes of Shawn Achor, Gretchen Rubin, Deepak Chopra, and Dr. Rick Hanson, on ways you can live a healthier and happier life.
The episodes range from 10 minutes to under an hour, but usually around 20 minutes long. It's a fantastic morning pick-me-up while you're having your coffee or commuting to work.
Live Happy is available through the Google Play Store.
8. ThinkUp
ThinkUp offers both a simple and personalized way to train yourself to become happier. How it works is this:
Step 1: you select from the list of affirmations available in the app or come up with your own.
Step 2: you record yourself saying the affirmation.
Step 3: add some background music if you like from the app's selection of BGM or upload your own fave tune.
Step 4: Listen to your recorded affirmation every day or whenever you need a boost of self-love!
I was kind of shy about using this app at first. I've never been a huge fan of my own voice. But I decided to experiment with it anyways. I recorded myself speaking the affirmations with genuine emotions and added my favourite pieces of music.
I started to like listening to my own recordings. It became kind of fun, addicting almost. I now have a collection of self-recorded affirmations that I just like to listen to when I need an extra boost from myself.
ThinkUp is available through the Apple App Store and the Google Play Store.
Apps to Reduce Stress & Anxiety
9. Atmosphere
We can't feel that great if we're anxious and stressed. If we want to increase our happiness, we need to do something about our stress. One of my favourite ways to relax is by listening to nature sounds—waves crashing on a beach or birds chirping in a forest.
And the app I use for that is Atmosphere.
Atmosphere is one of the best nature sounds apps out there. It provides a large variety of relaxing sounds from different environments that you can mix and match to come up with your unique blend of sounds.
It also has a collection of binaural beats and isochronic tones if you're into those.
Atmosphere is available through the Apple App Store and the Google Play Store.
10. Headspace
Have you tried meditation?
Those who practice meditation swear by its benefits of mental clarity and stress reduction. Science also seems to back this up—studies after studies show that meditation is good for relieving stress, controlling anxiety, pain management, among other things.
But meditation—unless you naturally have a mind that doesn't chatter too much and a body that enjoys being still—is not that easy for beginners.
Headspace is an app designed specifically to help beginners get into the habit of meditation.
It starts out by offering you a free basic course consisting of 10 guided sessions. Each session ranges from 3 to 10 minutes (your choice) and the session is guided by the soothing voice of the app's maker. All you need is a quiet space and a place where you can sit comfortably. It's that simple.
And you don't have to shell out the money for more courses if you don't want to. You can still access the free sessions after you complete them. They're great for those moments when you need a mini mind break in the middle of a hectic day!
Headspace is available through the Apple App Store and Google Play Store.
11. Insight Timer
Insight Timer is a meditation app that offers plenty of options. It offers more than 14,000 free guided meditations from some of the world's best meditation teachers, and a large community of meditators for people to connect with.
Or if you just want a simple timer for your meditation sessions with perhaps some interval bells and ambient sounds, Insight Timer is perfect for that too.
You can browse through Insight's selection of free meditations by categories such as "sleep", "motivation", or "gratitude". To help you select the right guided meditation, all the programs come with a rating out of 5 and reviews by other meditators.
Insight Timer is available in the Apple App Store and Google Play Store.
That's it for my roundup of the 11 apps that make you happy. If you have any other recommendations, be sure to let me know via the comments below!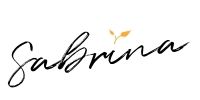 Related Articles About Happiness and Healthy Mindset:
The 3 Things Unhappy People Say Most Often
These "Friends" Could Be the Reason Why You're Feeling Down