5 Tips to Help You Escape from Toxic Family Drama
"Family always comes first." My mom used to tell me when I was little. And for years she did everything she could to be the living embodiment of those words.
She would slave for hours in front of the stove to cook for the entire extended family every holiday. She would take care of my cousins as if they were her own children. And she would try to help out everyone in the family even though as a single mother, she was the one who needed help the most.
So when her relationship with one of her sisters became more and more frayed over the years, it crushed her. And I felt her pain.
There were days when cried together, mourning the loss of family love and connection. After my parents separated, my aunt and her family were the only relatives we had left in this country. And now that she and my mother were falling out, we were truly alone.
What helped both of us heal from the pain was the acceptance that not all family is worth putting first. When a family member is—as much as it hurts us to admit it—toxic, there's nothing wrong with shielding ourselves from the poison.
And in this post, I'm going to share a few tips on how we can guard our emotional health and happiness from the effects of toxic family.
But to protect ourselves from toxic family members, we first have to understand what they look like.
Signs of a Toxic Family Member
How can you tell if you have toxic family members in your life? Besides being hard to be around, here are some of the most common signs of a toxic family member:
1. They're Controlling
They have to have a say in everything in your life from how you spend your money to who you date. They often use "I'm just looking out for you" as an excuse to inject themselves in decisions that should be made by you alone.
2. They're Overly Competitive
They're determined to outshine you in every way possible. They're jealous when you succeed and always quick to rub your mistakes in your face.
3. They Use Threats
It's their way or the highway. If you don't obey, they will make life hell for you.
4. They're Critical and Dismissive
From the way you look to the way you cook, they've got something nasty to say about it. And they don't have any qualms about hurting your feelings either.
5. They're Gemini's
They'll say one thing to your face and another behind your back. You never know if they'll twist your words to someone else or stir up unnecessary conflict while you're not looking.
6. They Blow Things Out of Proportion
You're constantly in their bad books for little things that shouldn't matter. They make you feel bad and you end up apologizing for things you don't feel sorry for.
7. They Stop You From Being yourself
Rather than cherishing you as a person and accepting every part of you, they make you feel like you have to hide who you really are.
8. They Take a Mile When You Give an Inch
They exude greed and have no shame in taking advantage of others in the family. They expect a lot and don't appreciate much. But if you need help, they're nowhere to be found.
9. They Looooove to Complain
There's always something wrong—with the weather, the food, their job, or their health. Every time you see them it's a non-stop whining session that leaves you feeling down and hollow.
10. They Instigate Drama
There's never a peaceful moment when they're around. Tension, frustration, and resentment follow them wherever they go and you're either caught in the eye of the storm or part of the collateral damage.
If anyone in your family has one or more of these traits, you're likely dealing with a toxic family member. And over time, it can have a detrimental effect on you. More on this coming up next.
How Toxic Family Dynamics Impact You
We all have the occasional quarrels with our families, that's life. But if you're constantly embroiled in arguments with a family member, or most of your interactions are negative, it's time to do something about it. If you don't, it could have a lasting impact on you.
Dysfunctional family dynamics can lead to problems later in life such as increased aggression and trouble with anger management. Other issues include anxiety, and difficulty forming and maintaining relationships with others.
But you don't have to be a victim of toxic family drama—you can take control of the situation and stop toxic family members from draining your energy and damaging your mental health.
How?
Read on to find out.
Escaping From a Toxic Family: 5 Tips to Help You Reclaim Your Inner Peace
1. Learn Their Tactics
The first step to dealing with toxic family members is to recognize their tactics. Some people have a knack for subtle emotional manipulation, while others use more direct forms of intimidation. If you don't know how they operate, you can't develop a strategy as to how you'll respond.
Once you learn their tactics, you'll feel better about yourself too. You'll realize that their words and actions have little to do with you and you'll stop taking them so personally. When you know the weapons these toxic family members have in their arsenal, they can't use them to hurt you anymore.
So instead of feeling upset the next time you interact with them, step back and try to observe them with the eyes of a bystander. Listen to what they say and watch what they do, and then ask yourself the following questions:
What are they trying to accomplish?
Why are they trying to accomplish this?
And how do they expect me to respond?
When you understand what they're trying to do and how they want you to react, you have more control over the situation and how you feel about it.
2. Don't Engage
Toxic people feed on negative energy and emotions. If you give them the negativity they crave, they will just keep going.
So the best way to stop that toxic cycle is to not engage.
I don't mean letting them step all over you like you're old carpet. You should be assertive and never afraid to stand up for yourself.
But you don't have to continue an argument in an effort to get in the last word. You don't have to retaliate by saying or doing something mean to them down the road. And you definitely don't have to rally other family members to "support" you in a conflict against them.
They love it when they know they can push your buttons and get you all fired up, so don't let them.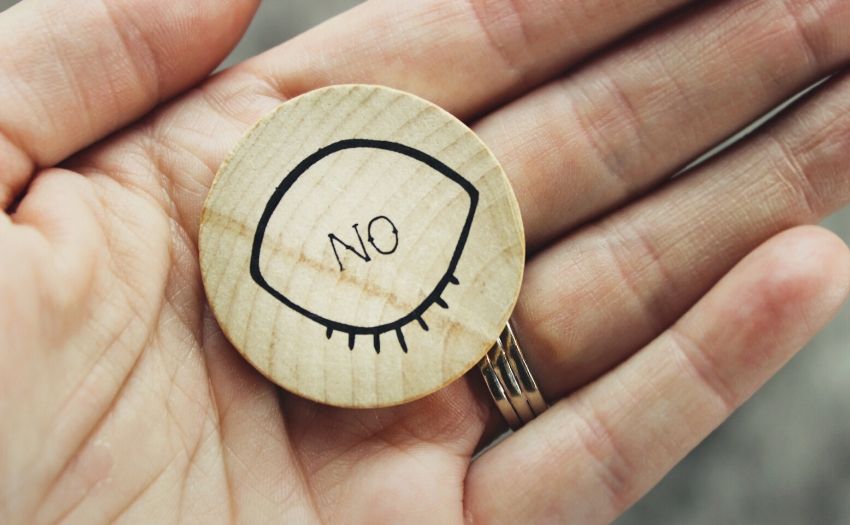 3. Draw a Line in the Sand
Setting boundaries with family sounds like a harsh thing to do, but it's actually one of the best things we can do to maintain our relationship with a toxic family member.
Think of it as "saying no so you can say yes". What do I mean by that?
Let's say you've decided that your romantic life is no longer up for discussion. Saying "no" to discussing your romantic life means that perhaps now you can have a civil—and even enjoyable—conversation about everything else. You're setting rules of engagement that will hopefully allow you to continue a relationship together and with time, mend the cracks.
But unfortunately, sometimes even the best intentions can't salvage our relationship with a toxic family member. If someone is too much to handle despite setting the clearest boundaries, it's time to distance yourself from them for at least a short period of time, or until you're more prepared to deal with them.
4. Say No to This Kind of Talk
As tempting as it may be, don't badmouth about a toxic family member to other people.
But why? It feels so good to let it out, doesn't it?
It's true that toxic people in our family can put a real dent in our happiness, but engaging in negative talk such as badmouthing, gossiping, and venting about them can cause further damage to our emotional health.
Not to mention, such negative talk can generate more friction amongst family members and in some cases, lead to ugly inter-family feuds.
And if the word gets back to them about what you've said, it'll only make matters worse between the two of you. So if you don't have anything kind to say about a toxic family member, do yourself a favour and hold your tongue.
5. Remember What You Have Within You
Toxic family members can take a lot out of you. They can make you feel unworthy, foolish, and small. But remember, no one has the power to make you feel anything less than amazing if you don't let them.
Love. Kindness. Approval. No one should hold these things over your head as if they're goods to be exchanged. If a toxic family member uses them to get what they want from you, walk away from the bargaining table.
You DON'T need their approval. You DON'T need their kindness. And you DON'T need their love. You have all that within yourself, you just have to remember what's already there.
Plus, as I've learned from my own experience, if you hold onto your integrity and be good to others, people will line up to cheer you on and shower you in their love and generosity.
Remember what you have within you and don't let anyone convince you that only they can give you what you need.
That's it for my tips on how to deal with toxic family members. Do you have a story to share of how you dealt with difficult or toxic family members? What did you learn from it? Drop me a comment below!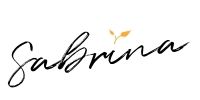 Recommended Articles in Healthy Relationships and Personal Growth:

This Word Will Improve All Your Relationships
How to Forgive Someone Who Hurt You and Move On