How to Make a Difference in the World? Start With These 30 Simple Things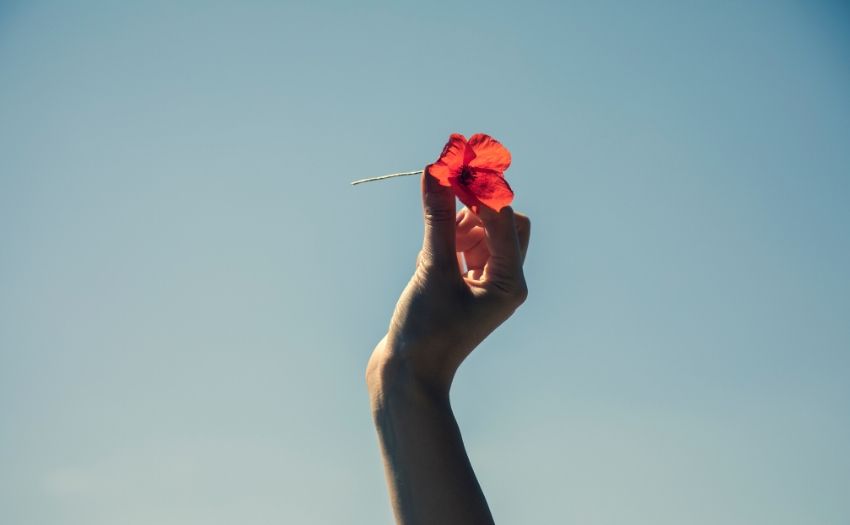 Can one person really make a difference? Let's look to history for an answer.
On Oct. 31, 1517, Martin Luther—an obscure Augustinian monk—nailed a document protesting the teachings and practices of the Church to the main door of Castle Church in Wittenberg. His actions sparked the flames of the Protestant Reformation.
In 1939, Nicholas Winton—an ordinary 29-year-old stockbroker from London—managed to save nearly 700 children from the grip of the Nazi's as World War II loomed over Europe. Without his determination, wit, and courage, these children would have suffered the same horrific fate as the other 1.5 million Jewish children who died during the Holocaust.
And in 1980, Terry Fox—a Canadian athlete who had to have one leg amputated due to bone cancer—embarked on a cross-Canada trek to raise money and awareness for cancer research. He died before he could reach the finish line but his foundation continues to raise funds for cancer research to this day and his story continues to inspire cancer warriors all over the world. I, for one, am one of those cancer warriors whose life has been forever changed by his legacy.
So can one person really make a difference? You tell me.
But we don't have to reform a religion, save hundreds of lives on the eve of war, or run a cross-country marathon on an artificial leg in order to make a difference in the world.
We can make an impact through simple, everyday actions that spark positive changes in our surroundings. When we do them enough, even the little things can end up making a big difference.
So where do we start? I've gathered 30 practical ideas on how we can make a difference in someone's life, within our community, at our workplace, online, and for our environment.
This post contains affiliate links, meaning, at no additional cost to you, I will earn a commission if you click through and make a purchase. As an Amazon Associate, I earn from qualifying purchases. Read the full (warning: it's boring) disclosure here.
How to Make a Difference in Someone's Life
1. Give Encouragements
Words have immense power to heal and lift someone up, or hurt and tear someone down. Choose the former by giving someone words of encouragement—words that radiate with warmth and joy. And it'll make you feel good too.
Now here's an awesome set of motivational quote cards you can get and send to others:
2. Spend Quality Time
Most of the time, just being there is enough to change someone's life for the better.
3. Give Them a Hug
Did you know that besides creating warm and cozy feelings, hugging can:
Who knew a simple thing like a hug could make such a big difference on our health and wellbeing?
4. Thank Them
Gratitude has a greater impact on people than you might think.
A series of psychological experiments conducted by US psychologists showed that recipients of thank-you letters expressed more surprise and happiness than the senders of these letters originally anticipated.
Want to get more creative with your "thank you's"? Here are some simple and yet meaningful ways to express your gratitude to those around you.
5. Let Them Be Themselves
Everyone wants to feel accepted. It's a basic human need. So if you want to make a lasting positive impact on someone's life, make sure to give them a safe and comforting space to let them just be themselves.
6. Share Your Struggles
If you have a story of hardship and perseverance, share it. It might light a flame of hope for someone in a difficult time or become the inspiration that propels them forward.
That's why I keep writing and sharing my story. Even if my experience makes a difference in the life of just one person, it'll all be worth it.
7. Ask About Their Mental Health
When was the last time you asked someone "how are you coping with stress?" Or "are you worried about anything?"
We ask all sorts of questions about what people do, what they like, and who they are as people, but we don't ask nearly enough questions about their emotions, worries, and moods. And that's too bad, because I find that most people really appreciate the fact that someone cared enough to ask about their mental health.
So next time, ask someone how they're doing—mentally. It's a small and yet important way to make a difference in someone's day (or even in their life).
How to Make a Difference in Your Community
8. Write Thank You Notes to Frontline Health Workers
Without frontline health workers, a whole community could collapse even in the best of times, let alone during a health crisis. They're truly our heroes. Although we may not be fighting on the front lines with them, we could make a huge impact by giving them the moral support they need.
So go ahead and write them a thank you note or a letter, and encourage your family, friends, and neighbours to do the same. Tell these amazing individuals all the positive things you're able to experience in your day-to-day life because of their sacrifices and hard work. It may be a small gesture, but it has the power to do wonders.
By the way, I love the look of these medical-themed thank you postcards from carolyndraws on Etsy!
9. Volunteer
Volunteering is an excellent way to give back to the community you live in.
But what if you can't leave the house? Don't worry. There are lots of ways you can volunteer both locally and within a broader sphere—without having to step outside.
Here are 9 places to volunteer—and make a difference in the world we live in—while staying home.
10. Connect
For many city dwellers, including myself, we feel an acute sense of distance to those living around us. And that's unfortunate, because social connectedness can make us happier and improve our quality of life—as this study on cohousing, a form of modern communal living—shows.
So make it a goal to connect with others in your community, starting with your next-door neighbours. It'll make a difference in their lives—and yours.
11. Foster Animals
If you want to make a difference in the community and have a ton of fun while doing it, consider fostering animals. And who knows, you might end up with another permanent addition to your family!
12. Donate
There are lots of things you can donate to your community besides good ol' money.
Books. Clothes. Food. You name it.
And if you're able to, consider donating blood—it's a simple way to save a life. I, for one, wouldn't be here today if it wasn't for the generous blood donations I received back when I was fighting Leukemia.
Imagine, you could be one of the 150 blood donors required to save a Leukemia patient in your community.
13. Do Your Part in Keeping Your Neighbourhood Clean
Next time you go for a walk around the block, carry a small garbage bag with you, and pick up whatever trash you see on your path. It's such an easy way to help spruce up your community, plus it'll make you more mindful of your surroundings at the same time.
14. Support Local Businesses
Why should we support small, local businesses? Because not only do they empower our communities, but they also make our communities charming and unique. And there's no better time to support local businesses than right now.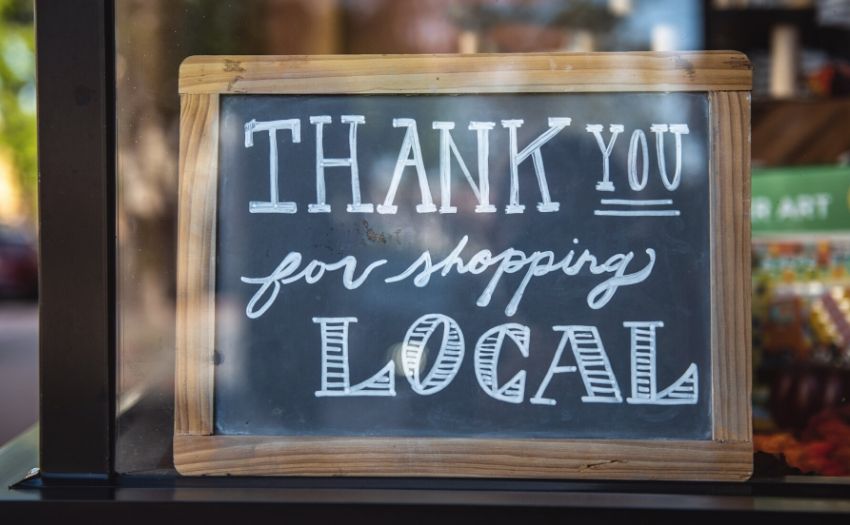 15. Random Acts of Kindness
You can spread some positivity within your community with small, random acts of kindness. And as a bonus, doing such acts of kindness is good for your own well-being.
Martin Seligman, esteemed psychologist and the father of Positive Psychology, links random acts of kindness directly to happiness and well-being in his book Flourish: A Visionary New Understanding of Happiness and Well-being. In the book, Seligman challenges readers to "find one wholly unexpected kind thing to do and just do it."
So just do it. Hold the door for a stranger. Buy a cup of coffee for the next person in line at the drive-thru. Or share your food with the homeless. Nothing is too small to make a difference.
How to Make a Difference at Work
16. Become a Mentor
As a human resource practitioner, I know how much organizations crave employees who are willing to mentor, coach, and develop others at work.
Why?
Because mentors not only form the backbone of an effective training program, but they also help cultivate a healthy organizational culture. So if you want to make your workplace a more positive place to work, look for opportunities to be a mentor.
17. Organize a Team Building Event
Many companies, including O2E Brands, say that team building is a critical part of their success. By leading team building events, you'll be making a direct impact on the company's culture and its bottom line.
Here are some ideas to get you started:
Bubble soccer
Archery tag
Escape room
Scavenger hunt
Board game night
Curling (it's a Canadian thing!)
18. Give Specific Feedback
Want to make a difference in your workplace instantly? Turn around and give a specific feedback to someone next to you.
Not just a generic "good job". For example, you can start with: "I really like what you did on…"
And the more detailed, the better. It'll help others either feel good about what they did well so they can repeat the success, and it'll increase their job satisfaction. And this, in turn, creates a thriving workplace.
19. Say No to Toxic Behaviours
Gossip. Bullying. Harassment. The silent treatment. Hoarding resources.
These are just a few examples of toxic behaviours that can wreak havoc on a work environment like possums in a spring garden.
And you can do more than just not engaging in these behaviours yourself. Next time you see it happening, speak up. Silence will only allow these toxic behaviours to poison your workplace and everyone in it.
20. Make Safety a Priority
Did you know that a worker is injured on the job every 7 seconds? That means, every 7 seconds, someone is not returning home in the same way they left at the start of their day. Some of them don't get to go home at all. And that's heartbreaking.
We all play a part in keeping ourselves and our coworkers safe. So do your part. Be mindful of how you work and keep an eye out for others around you. Make safety a priority and you'll be making the most important difference of them all.
How to Make a Difference Online
21. Start a Facebook Group
I'll admit, I'm in a whole bunch of cats-related Facebook groups (I feel no shame!). On the surface, they may seem trivial, but I tell you, they've made a huge difference in my life. These Facebook groups have taught me how to be a better cat-mom, made me laugh every day, and helped me connect with other cat-lovers. I'm really thankful for the people who started these groups because they have seriously enriched my life.
So if you want to make a difference online, why not start a Facebook group? If it's about cats, sign me up!
22. Start a Helpful Blog
I hate to toot my own horn, but I feel I'm making a difference in the world with my humble little blog. It gives me so much meaning and purpose that I wonder why I didn't start earlier (I was afraid of failing and oh yeah…LAZY).
And you can do the same! Start your own blog and share your story and the lessons you've learned. I promise you, as long as you commit to providing valuable information to others, you will make a difference.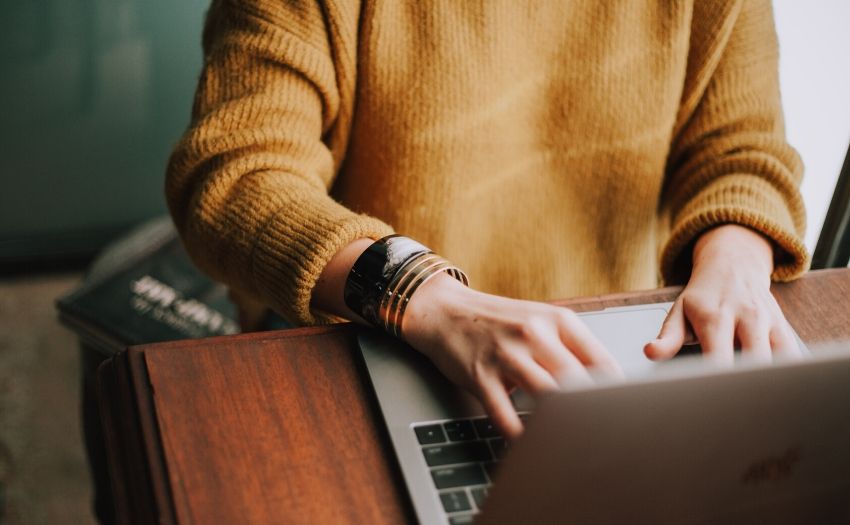 23. Sign a Petition for Change (Or Start One!)
You can make the world a better place with the click of a mouse.
How? Sign a petition (or start your own) at Change.org
Change.org is a website where you can find all kinds of worthy causes for you to show your support to. Can't find the perfect petition to match your values? Start one of your own!
24. Help End World Hunger Through Playing Games (Seriously!)
What if I told you you could learn new things about geography, history, art, and language by playing a game online? You'd probably say "fun, but nothing new."
Now, what if I told you you could do both, AND earn free rice to help end world hunger?
I'm not joking.
Check out Freerice, a platform created by the United Nations World Food Programme where visitors can play trivia games for free while helping them earn funds towards feeding those in need.
Pretty cool, huh?
25. Share a Positive Message
There's no shortage of bad news all around us. Not saying they're not important, but when you see and hear negative news over and over, it can take a toll on our mental health. So next time you decide to share something on social media, why not seek out a positive story or message and share that instead?
Ways to Make a Difference in the Environment
26. Recycle & Reduce
Recycling is no longer a "nice thing to do", but a necessary thing to do if we want to save our environment. Not only does recycling keep our landfills down, it also helps conserve natural resources, reduce energy waste, and prevent pollution.
But besides recycling reusable goods and materials, we also need to curb the amount of stuff we buy and then throw away—for example: our food. The Food and Agriculture Organization of United Nations estimated that around ⅓ of the food we produce in the world goes to waste each year, that's a whopping 1.3 billion tonnes!
27. Opt for Lower-Impact Ways to Commute
If we want our planet to thrive for years to come, we have to consider greener ways to commute.
If walking or cycling isn't a practical option, consider taking public transit, carpooling, or if you have the means to—invest in an electric vehicle.
It's one thing we can all do to make a difference in the environment.
28. Eat Less Meat
Did you know that the more meat we eat, the more burden we place on our ecosystem?
While meat produces only 37% of the protein we consume, it takes up 83% of available farmland and is responsible for more than half the greenhouse gas emissions from all agriculture practices.
Don't get me wrong, I love my steak and chicken wings. I'm not ready to become a vegetarian, and I don't believe we should stop eating meat completely.
But one thing we could do though, is eat LESS meat. Instead of a pound of chicken wings, go for half. Instead of eating meat every day of the week, do "Meatless Mondays". Every bit counts when it comes to easing the load on our environment.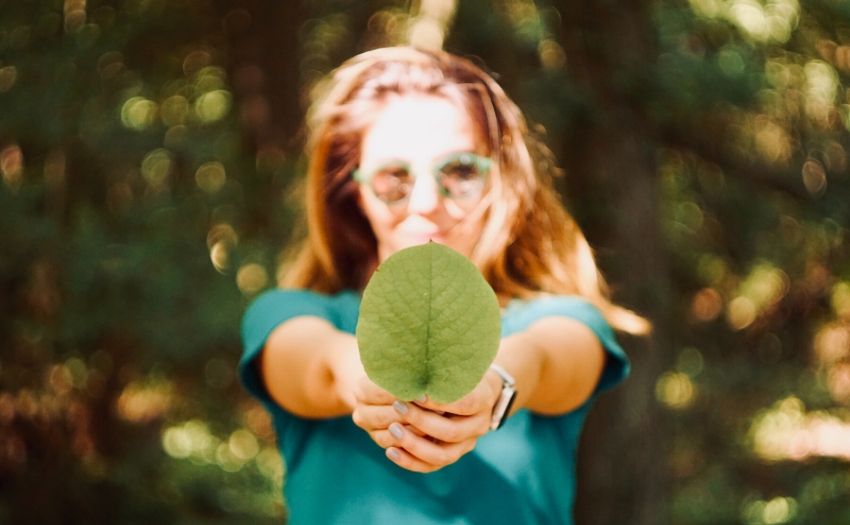 29. Grow Your Own Herbs and Veggies
If you want to cut down on grocery costs and do something good for the environment, trying growing your own herbs and veggies!
Don't have a garden or a green thumb? Don't worry. Here's a list of common vegetables you can re-grow over and over again with just a pot of water and sunlight.
30. Participate in Exchange Groups
Here's a fun idea: Why not join an exchange group or form one with your friends and neighbours? An exchange group is where everyone shares information on items they're looking for or items they're willing to give away.
It's a great way to reduce waste and lessen the impact on our environment. Plus it'll help you save money too!
Do you have any other ideas on how you and I can make a difference in the world? Let me know in the comments below!
And don't forget to share this article with others. When we have enough people trying to make the world a better place, the world will surely become a better place.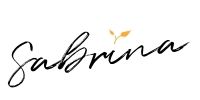 Recommended Articles in Personal Growth:
8 Best Lessons I learned in Life From Having Cancer
Why Starting Something New is Good for You