Why Fall is the Best Season of Them all and How to Enjoy This Special Season
I used to love summer as a child.
Ah, those carefree, school-less days filled with chilled watermelon and ice-cream, endless cartoons and splashes in the pool—just thinking about them brings a nostalgic smile to my face. Indeed, growing up, summer was my favourite season of them all.
But as I grew older, I began a love affair with another season—one I used to dread as a child because its arrival meant the end of those carefree, school-less days—the fall. Once school was over and I found myself in the "real world", I started to appreciate the very season I used to hate. I grew to love the beauty, wonders, and everything else, of fall.
So here's my ode to the very best season of them all, and I'll start with 25 reasons why I love fall.
This post contains affiliate links, meaning, at no additional cost to you, I will earn a commission if you click through and make a purchase. As an Amazon Associate, I earn from qualifying purchases. Read the full (warning: it's boring) disclosure here.
25 Reasons Why I Love Fall (And You Will Too)
1. Pace Slows Down
Summer is an enticing, yet busy time of year. You barely sit down before another hike, barbeque, or day at the beach lures you away from your usual routine. Even for the best of us, the endless activities of summer can get a little tiring.
But not so with fall. As the air cools and daylight wanes, we naturally settle back into our usual routines. The pace of life slows to a comfortable rhythm, allowing us to catch our breath—like a slow song would at a dance party.
2. Hot Tea on a Chilly Day
Nothing beats curling on the sofa on a chilly day in autumn, with a cup of hot tea in your hands. And turns out, a hot cup of tea has more benefits than we realize.
We all know that a hot cup of tea can help relieve symptoms of the common cold, but did you know that holding a hot drink in our hands can actually make us friendlier? Who knew!
My favourite tea for the fall season is none other than chrysanthemum. It has a mild floral scent and a smooth, fresh taste that will calm your senses while making you warm all over.
3. Fall Inspires Creativity
There's something about fall that just inspires creativity, like this rustic DIY pressed leaf art.
Or these eloquent poems about the charms of fall.
Are you ready to make some art this fall?
4. Crisp Air and the Scent of Fall
Unlike the heavy, intoxicating air of summer, fall air is light and crisp—and it carries a signature scent that I simply adore—a mix of rain, earth, tree bark, and leaves. It's a scent that always makes me want to take deeper, longer breaths, and just fill my lungs with all the smells of nature.
For this reason, I love fall.
5. Soft Blankets and Throws
Fall is when I can drape myself in soft blankets and throws again and feel all warm and fuzzy inside and out.
And as a bonus, my cats seem to like me more when I'm covered in fleece.
How can I not love fall?
6. Autumn Fog
I'm a BIG mystery fan, you know Agatha Christie, Edgar Allan Poe that sort of thing. And what kind of a mystery fan would I be if I didn't love a good, dense fog?
And fall presents some of the most hauntingly beautiful foggy scenes here on the Pacific Westcoast—almost straight out of an Edgar Allan Poe tale.
Like this one here:

Cool fog picture from Vancouver, like being in an Edgar Allen Poe novel/poem from r/pics
It's another reason—albeit a mysterious one—why I love fall.
7. Every Day is a Good Day for Hot Pot
What's a hot pot, you ask?
It's a popular Chinese food and a perennial favourite in our household.
Imagine a big pot of simmering delicious broth, next to it lays a glorious arrangement of sliced meats, seafood, fresh vegetables, mushrooms, and noodles of different kinds.
Your family and friends all gather around the table and you each take turns dropping each ingredient into this pot of goodness. You talk, you laugh, and then when the moment is right, you take out the treasures you buried in the pot and you eat them while they're piping hot. With a sauce, if you like—or "undressed" if you prefer a lighter, more "au naturel" taste.
Hot pot is best enjoyed during the colder months of the year. When the temperature starts to drop in the fall, that's when our family starts to enjoy hot pot regularly again after taking a sad break from it during the warm days of summer. And for me, that's enough reason to love fall!
8. End of Daylight Saving Time
One of my favourite times during the fall season is the morning after Daylight Saving Time ends. Oh, that sweet feeling when you wake from your slumber and realize you have an extra hour to sleep in!
9. Pumpkin Spice Makes Everything Nice
I first came to Canada on a rainy day in October. Thanksgiving was just around the corner. One of my earliest memories of this great country I would eventually call my home is the smell of pumpkin spice wafting through the neighbourhood. I didn't know what it was at the time, but I recall falling in love with it instantly, as any 10-year-old would. It made me feel strangely warm and comforted in a lonely new world.
As I grew, so did my love for pumpkin spice—the smell and taste of fall that makes everything nice. Hey, I know it may not be able to solve all of our problems, but it can for sure make us feel a whole lot better.
And that's another reason to love the fall season.
10. Gorgeous Colours Everywhere
Fall is nature's most prolific and imaginative painter who loves to splash stunning shades of red, orange, and yellow splash across this canvas we call planet earth.
Just see for yourself.
11. Apple Harvest
An apple a day keeps the doctors away!
Ever heard that from your grandma? You know, there's some truth in that saying. According to research, apple plays a key role in maintaining healthy lung function.
And fall offers an abundance of apples of many varieties to choose from, AND plenty of ways to eat them.
This is another reason why I just love fall.
12. More Snuggles From My Cats
Animals crave our warmth and love as much as we crave theirs. When the days and nights get chilly, that's when they'll come around more often for cuddles, like my sweet Mojo who can't get enough of sleeping on me.
Even my other cat Mew Mew, who's been rather aloof since he came to our home 8 months ago has started to inch closer and closer to me. On some days, he'll even sleep in our bed.
Do I need more reasons to love fall?
13. I Can Eat Comfort Food Without Feeling Guilty
Nothing beats that feeling when you slurp up a hearty soup, followed by a warm pie on an autumn evening, it's 1000 calories and counting, and you have not a care in the world. Fall is that time when I can eat all the comfort food I crave and not feel guilty because I can now hide my jiggly tummy in a baggy sweater and a pair of jeans.
Yipee!
14. Chic Fall Jackets and Boots
I'll admit, I'm a bit lazy when it comes to putting myself together, that's why I appreciate anything that'll help me look good without costing a ton or requiring a lot of effort. And that's where fall jackets and boots come in.
There are so many great looks you can create with a fall jacket and a pair of boots, and the best part is they can keep you warm while making you look effortlessly chic.
For this reason, I love fall!
15. Fall Makeup Looks
I love the deeper, more sultry shades of fall—especially the beiges, browns, and reds you'd find in a fall makeup palette.
Like this gorgeous Kat Von D eyeshadow/blush that I recently got—doesn't it just scream fall glam? (The lighting in this photo makes the shade look a lot lighter, it's more of a dark berry.)
16. Not Too Hot. Not Too Cold. Just Right
Goldilocks must love fall as much as I do, because it's not too hot and it's not too cold—it's just right.
Fall is when I can run outside without dripping in sweat, and yet not freeze to death if I leave my coat in the car. Fall is when I can comfortably enjoy both an ice-cream cone and a hot latte, often at the same time. And fall is when the wind has enough edge to keep you awake, but not sharp enough to bite.
17. Fall Festivities
Did you know that anticipation is one of the secrets to happiness? And the fall season provides plenty of festivities to look forward to, and not just Halloween and Thanksgiving.
In our family, we also celebrate the Mid-Autumn Festival, a harvest-themed celebration that centres around gathering, gratitude, and good food (of course!)
And why stop there? The Mid-Autumn Festival is just one of many fascinating fall celebrations around the world. I can't wait to experience them all!
18. Seafood Season
Raise your hand if you love seafood. I do too, and the fall season brings an abundance of fresh seafood in the Pacific Westcoast where I live, such as oysters and sea urchins, and my favourite—mussels!
Toss in some garlic, shallots, white wine, and a splash of cream, and you got a pot of seafood to die for.
For this reason, I love fall!
19. It's the Season of the Lungs
Traditional Chinese Medicine (TCM) associates every season with an organ within our body. According to TCM, each season brings about an environment that both tests the health of its corresponding organ and provides an opportunity to strengthen it.
And fall happens to be the season of the lungs—the powerhouse of our breath.
I can't stress enough the importance of taking care of our lungs. When our lungs work well, we breathe well. And when we breathe well, we feel better. Simple as that. As someone who lives with a rare and chronic lung condition, I have a deep appreciation for this pair of vital and yet delicate organs. I fight to protect their health and cherish every opportunity I get to nourish them.
And every fall is another shot at making my lungs stronger than before. So for this reason, I love fall.
20. Cozy Indoor Gatherings
Bye bye to the crowded barbeques and outdoor parties, fall is the time to huddle around the living room and have cozy gatherings.
And that's just perfect for an introvert like me. We'll have a good laugh, play a board game or two, and talk about our hopes and dreams.
21. Start of Something New
Is it just me, or does September feel like a new beginning? Perhaps it's because the fall season rings in the start of a new school year in many places all over the world, or perhaps it's because the falling leaves remind us that change is in the air.
Whatever the reason may be, fall always gives me the inspiration to try something new—adopt a new healthy habit, take in a new experience, or visit a new place.
And for this reason, I love fall.
22. Better Sunday Sleep-Ins
The cooler, darker mornings of fall make for better Sunday sleep-ins. Plus with fewer activities beckoning you from your bed, you're free to tuck away under the blanket for the entire Sunday morning.
Until brunch time, of course.
23. Perfect Time for Reflections
Fall marks the last quarter of the year and it's the perfect time to reflect on the seasons that have passed.
Enough days have passed for you to see and appreciate your progress. You can now kick back and enjoy your harvest.
But on the other hand, there are still enough days left in the year for you to work towards a goal you had set for yourself. Perhaps you got a little sidetracked along the way, but it's not too late to make another go at it.
And for this reason, I love fall.
24. The Best Light
Unlike the glaring light of summer or the dull light of winter, autumn light is both bright and yet gentle. It has a glow that makes everything look like it's draped in a thin foil of gold—hence why we call fall "the gilded season".
And for this reason, fall is the best season of them all.
25. Fall Decorating
There's no shortage of decor inspirations in the fall, and you have plenty of time indoors to try them all. You can take the minimalist approach—like accenting your house with a few fall colours, or really go to town—like stuffing your entire fireplace with pumpkins. Nothing is too little or too much when it comes to fall decorating!
For more fall decorating ideas, check out this guide from Apartment Therapy.
Now you know the 25 reasons why I love fall, do you agree with them at all? Let me know in the comments below.
But before you do that, keep reading as I'm about to share a few simple tips on how to enjoy this special season.
5 Simple Ways to Enjoy the Fall Season
1. Get Out There
The best way to enjoy all the light and colours of fall is to actually get out there. Not to the mall, or to the movie theatre, but somewhere out in the open where you can the trees and the changing leaves.
And remember to take the camera with you.
2. Get Your Hygge On!
"Hygge", pronounced "hoo guh", is a Danish word that describes the feeling of coziness, comfort, and well-being.
Meik Wiking, CEO of the Happiness Research Institute in Copenhagen, goes as far as calling it the "Danish secret to happiness".
And Denmark, according to the latest annual World's Happiness Report, ranked as the second happiest country in the world, so I think they're on to something!
Now fall is a great time to get your hygge on and practice the secrets to what makes the Danes so content. I recommend that you start with reading Meik Wiking's book (one of my favourite books by the way): The Little Book of Hygge: Danish Secrets to Happy Living
3. Slow Down and Savour the Moment
Life is busy, I get it. But for a few moments throughout your day, remember to breathe, relax, and have a cup of something warm.
While you do that, notice what you see around you, what you hear, and how you feel. Savour this moment that you're able to have to yourself before life returns to its usual orbit.
4. Revel in All the Best Foods the Season Has to Offer
Unless you're on strict orders from a physician because you might die from eating a pumpkin pie, don't let a diet strip you of all the great foods fall has to offer.
Bikini season is over baby!
But just remember this:
Everything in moderation.
5. Embrace Indoor Fun
It's not unusual to feel sad when summer transitions into fall. It's a big change. The temperature is cooler, the days are shorter, and there are fewer and fewer outdoor activities to fill your time. But who says fall has to be boring?
So stop pining for the beach days of summer and embrace fall and its indoor fun. Here's a list of 50 fun indoor activities to do this fall.
And that's it for my ode to the best season of them all, and I hope you and your family have a safe and happy fall.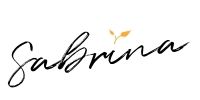 Recommended Articles in Mental Wellbeing and Personal Growth:
15 Tips to Help You Stave Off the Winter Blues
How to Keep Your Spirits Up When You're Stuck at Home