Show Them How Much You Care With These Self-Care Gifts
On the hunt for a self-care gift? You got the right idea. In this busy day and age, self-care is something everyone could use more of.
But don't just give another scented candle or bath bomb this year, get them something that'll really show how much you care about their wellbeing. And don't worry, you don't have to spend big dollars on self-care gifts. I got some ideas that'll fit your budget—whatever it might be.
***
This post contains affiliate links, meaning, at no additional cost to you, I will earn a commission if you click through and make a purchase. As an Amazon Associate, I earn from qualifying purchases. Read the full (warning: it's boring) disclosure here.
DIY Self Care Gifts
1. Coconut Oil Whipped Hand Cream for Ultra-Smooth Hands
Know someone who's neglected their own hands because they're too busy taking care of others? Here's the perfect DIY self-care gift you can make for them: Whip up some hand cream with coconut oil and their favourite essential oil.
You'll need:
10 drops of an essential oil of your choice
Instructions:
Place the ingredients in a large bowl
Use a kitchen stand mixer or hand mixer to whip the ingredients together until they become a creamy and smooth texture free of any clumps
Scoop the mixture into an airtight jar
Decorate the jar as you wish
2. Podcast Playlist for Wellness on the Go
Help that special someone in your life take care of themselves better by building a wellness-related podcast playlist with "Listen Notes"—a free online tool that allows you to search a variety of podcasts and curate episodes in a playlist. You can then have other people subscribe to your playlist using their own podcast player app.
Looking for ideas on how to start this playlist? Check out my playlist.
3. Natural Pillow Spray for Better Zzz's
This is for sure going to be a winner because let's face it, we could all use better sleep. Instead of buying a synthetic and expensive pillow spray, why not make a natural version with common (and affordable) ingredients?
Here's everything you'll need to Make a Natural Pillow Spray:
Instructions:
Drop the ingredients into a spray bottle using a funnel
Screw the cap back on the bottle and shake the mixture well
Decorate the bottle as you wish
4. Calming Tea Blend to Soothe the Soul
Create a signature "calming tea blend" as a gift for anyone who could use a cup of soothing tea in their life.
Here are some common teas that are known to have a calming effect:
Chamomile
Rosebud
Lemon balm
Peppermint
Passionflower
Lavender
I suggest selecting up to 4 different teas from this list and mix them together in a large, clean bowl. Then scoop them into an airtight jar and decorate as you wish. As for the quantity of each tea? Have some fun and experiment! The best part of the whole process will be the taste-testing round, no doubt.
5. Deck of Quotes for Quick Daily Self-Care Reminders
We all need a reminder every now and again to take better care of ourselves. That's where the next gift will come in handy.
Here's what you do:
That's it!
Not sure where to find the best self-care quotes? Here are 80+ of them to get you started with this project.
Self Care Gifts for Less Than $20
Beautifully illustrated, funny, and packed with loads of useful exercises, this book is a must-have for anyone who needs some creative inspiration to jump-start self-care.
Instead of a one-time ticket to the spa, why not give them the perfect tool to create a spa-like experience at home every day of the week right in their shower? This hair and scalp massager is so convenient and affordable that you'll want to get one for everyone you know (including yourself)!
Know someone who seems to radiate warmth with just their smile? Help them protect their beautiful smile with this natural teeth whitening charcoal powder. It's free of harsh chemicals or artificial colouring.
These quirky and funny self-affirmation cards promise to deliver doses of "self-help without the self-helpy-ness". If you're looking to brighten someone's day with a virtual hug and tickle, this will do it!
Looking for the ultimate self-care gift for a busy mom? You got it with "Breathe, Mama, Breathe". With over 60 quick and easy exercises that will help moms reap the benefits of mindfulness in their daily lives, this book—written by a psychotherapist—is a must-have in a mom's self-care toolkit.
Self Care Gift Ideas Between $20 – $50
Both jade rolling and gua sha are beauty secrets from ancient China that have been gaining worldwide popularity in recent years. And the best thing about these practices is that their effects are beyond skin-deep—not only will they give you a healthy glow, they'll also bring many benefits to the body that promote an overall better state of wellbeing. As a beauty and wellness junkie who has practiced jade rolling and gua sha on a weekly basis for many years, I believe they deserve a place in everyone's self-care routine.
12. Water Bottle That'll Encourage Hydration
A huge part of self-care is taking care of your physical health. And staying hydrated is an important but often overlooked step. If you really want to encourage someone to take better care of themselves, give them this water bottle. Not only is it BPA-free and leakproof, it's got a time marker on the bottle that will tell you exactly how much water your body needs at various times throughout the day.
We all know how soothing a hot bath feels. What makes it feel so good? The heat!
Besides making us feel cozy and safe, heat can soothe aches and pains by improving blood flow to the affected area and increase muscle and joint flexibility.
So why not give the gift of heat with this electric heating pad? It comes with an extra-large microplush fiber pad and multiple heat settings that allow for maximum comfort.
We all know that exercise is good for the body. But did you know that regular exercise can also make a positive impact on our mental health? Help make exercise convenient and easy for someone you care about with this compact, foldable pedal exerciser. The best part is that it arrives fully assembled (phew)!
15. Shiatsu Massager for Quick Relaxation Anytime, Anywhere
Somebody needs a massage? Give them hours of professional massage without bleeding your wallet with this heated Shiatsu massager. It's ergonomic and functional design can tackle pains and soreness all over the body from the neck and shoulders to the lower back and legs. It also comes with AC and DC adapters to allow for relaxing massage sessions both at home and in the car.
This 3-in-1 facial steamer/humidifier/towel warmer makes an excellent self-care gift. Not only does steaming help detoxify the skin, it can also ease symptoms of sinusitis as well as seasonal allergies. What I love about this particular steamer is that it allows for precise temperature control, and its 200mL water tank holds enough water for a longer steaming session
It also comes with a 5-piece stainless steel extractor tool kit to help get those pesky blackheads out!
17. Miniature Zen Garden to Inspire Mindful Breaks Throughout the Day
Remind them to take mindful breaks throughout the day with this beautiful and minimalistic miniature zen garden. Its compact design makes it small enough to be placed on a work or study desk without sacrificing quality or aesthetics.
Self Care Gift Ideas to Really Pamper Someone (or Yourself)
Weighted blankets use what's called "deep pressure stimulation (DPS)" to create a calming effect. The weight also grounds you in your sleep—which according to research—helps reduce stress hormone production during sleep, thus improving the quality of your slumber.
If someone you know could use a better night's sleep, check out this best-selling weighted blanket from Amazon:
Soaking one's feet in hot water is an important daily self-care routine, according to Traditional Chinese Medicine. Not only does it improve blood circulation, it can also help activate and direct "qi" (pronounced "chi")— a vital life force within all living things—throughout our body. And it takes no time at all. You'll be amazed by how wonderful your entire body feels after even just a 5-minute foot soak.
If you're going to get a foot soaker, make sure you get one that's deep enough to cover at least 2 inches above the ankle. And for more convenience and comfort, get one that has temperature control settings and massaging options like this one.
20. Rebounder to Jump-Start Self-Care
If you're looking for a self-care gift that'll get 'em up and moving, look no further than a rebounder.
Rebounding—an exercise involving jumping on a mini-trampoline—gained popularity in the 80's after after a famous Nasa study described rebounding as "the most efficient, effective form of exercise yet devised by man". And the best part is—it's so much fun!
That's it for my list of self-care gifts for every budget. Which one of these piqued your interest? Got an idea for a self-care gift? Share it with me in the comment below!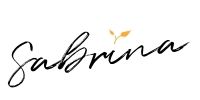 Recommended Articles in Self-Care and Wellbeing:
3 Questions to Help You Stop Excessive Worrying (Plus FREE Bonus Workbook)
Stop Feeling Sorry for Yourself. Here Are 7 Tips to Show You How